TECHNOLOGY
Spectacular design, functional qualities and top quality. We would like to introduce TRI-D porcelain slabs, a new category of products from Ceramika Paradyż. Solid dyed, they retain their colour not only on the surface but also in cross-section, making it an ideal material for worktops, kitchen islands, windowsills, fireplace surrounds or other spatial objects.

Porcelain slabs can be mechanically processed like natural stone, and their compatibility with manufacturer's tiles makes it possible to achieve a coherent arrangement of the entire space.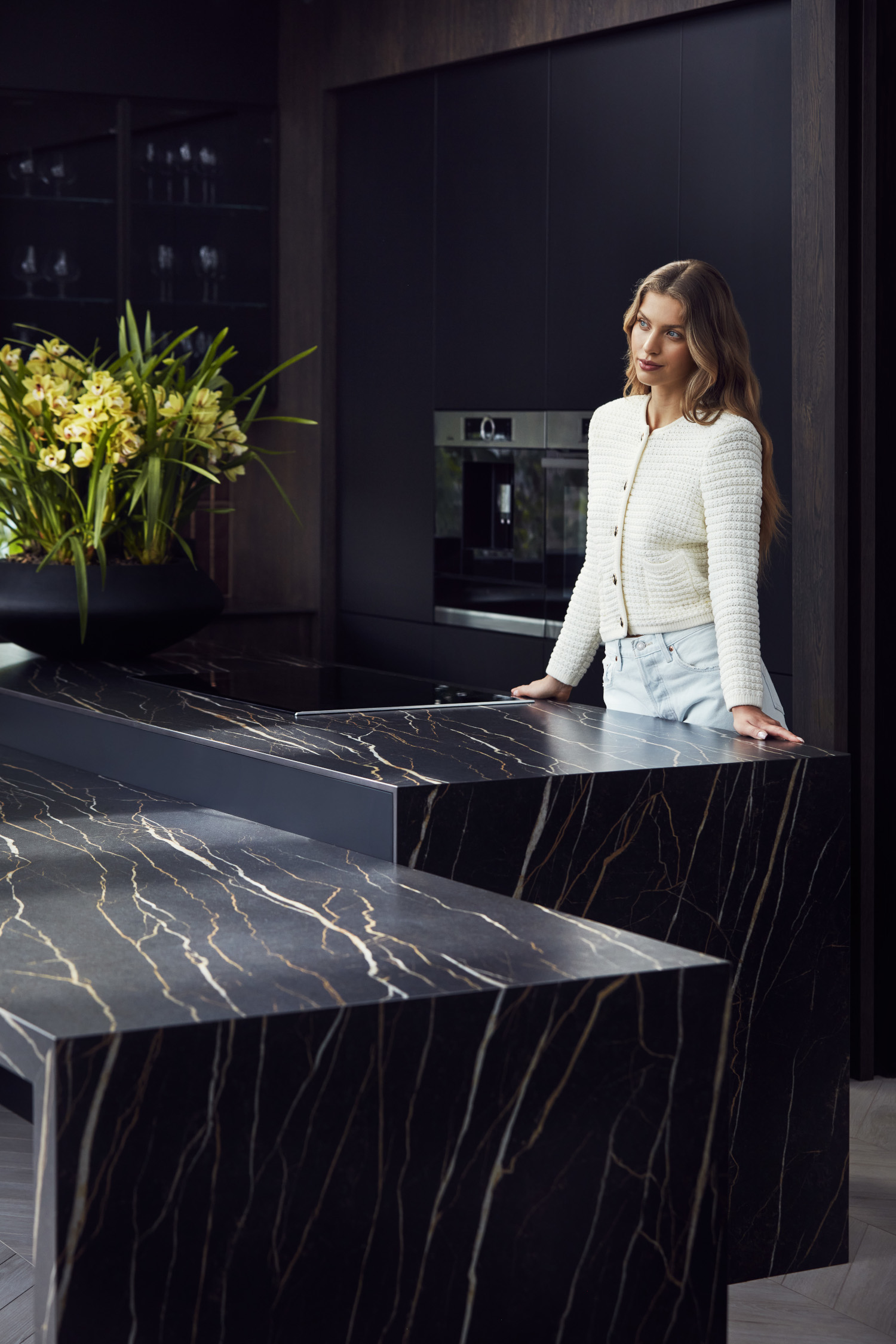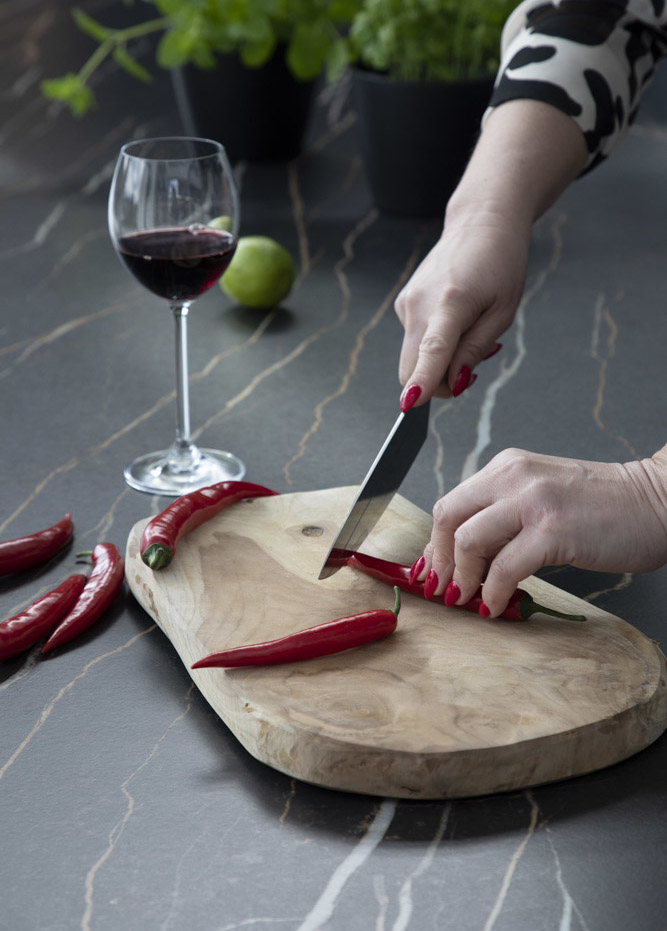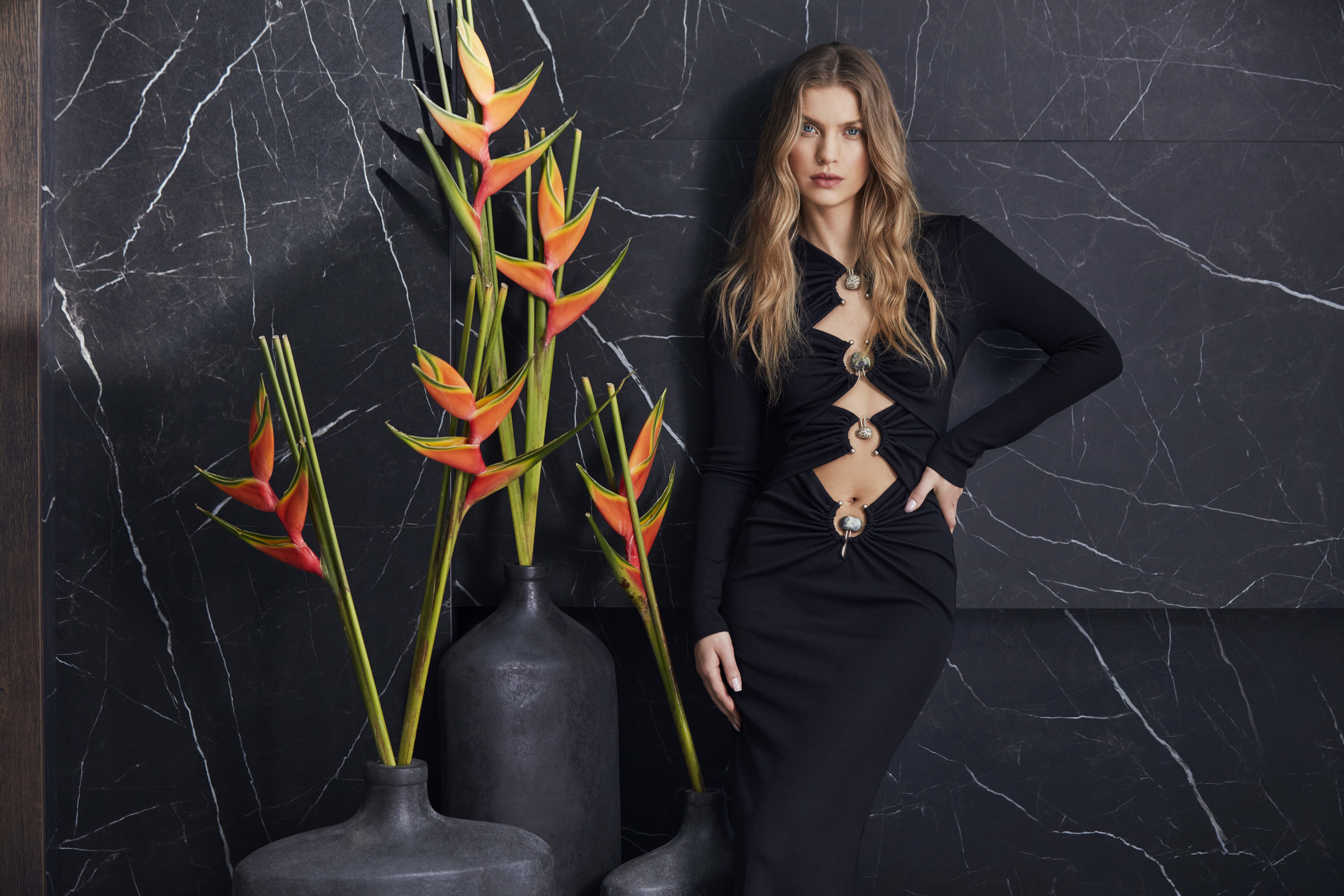 KEY FEATURES
WHAT MAKES TRI-D SLABS STAND OUT?
Material made from natural components
Highest class of chemical resistance
Durability and performance
Lighter material than conventional raw materials
Resistance to high and low temperatures
Resistant to water, scratches and stains
Safe in contact with foodstuffs
SEE MORE